Year Round Fishing- There is always something to target!
Chinook (King) Salmon - July 1st thru October 31st

Sockeye (Red) Salmon - Late July to early September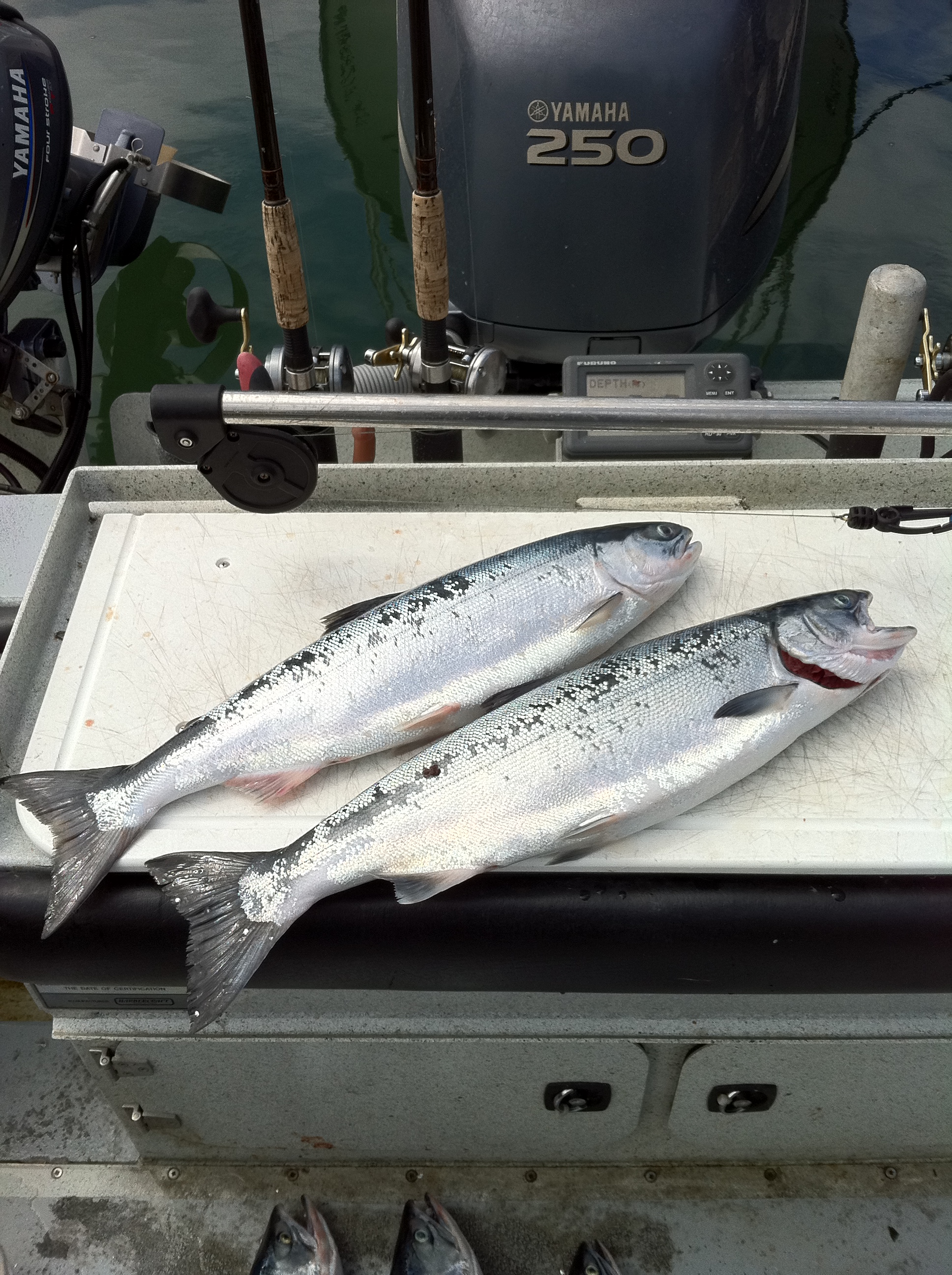 Coho (Silver) Salmon - Late August to mid October 2014

Humpy (Pink) Salmon - Late July to mid September (odd years only).

Black mouth (resident Chinook) - December thru April.

Cabazon & Greenling - May thru November.
Halibut - May 2 - 4, 16 - 18, 23 - 26, 30 - 31, of  2013

Lingcod - May 1st through June 15th 2013